Vertex Litepaper — You're Gonna Want to Read This One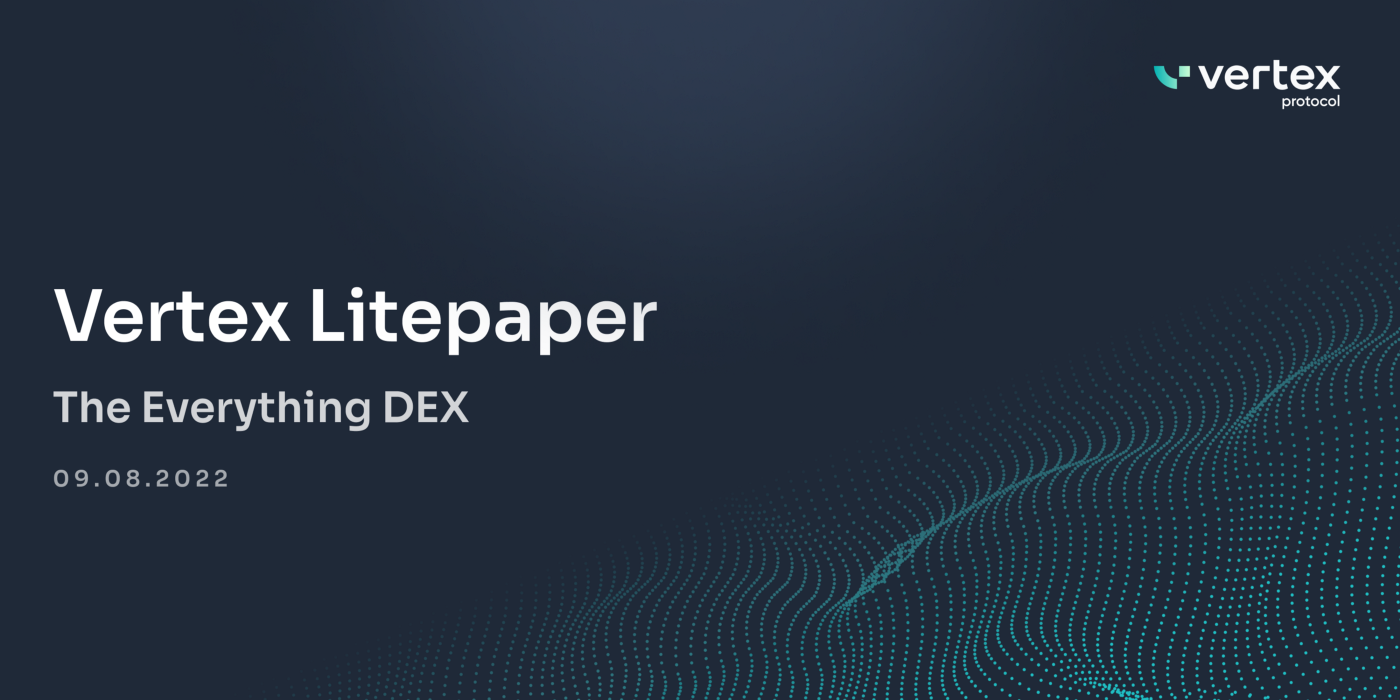 As promised last week, the team at Vertex is proud to present our new Litepaper to the world.
Link to litepaper docs: https://vertex-protocol.gitbook.io/vertex-litepaper-v2/litepaper/abstract
Our paper seeks to highlight the core discrepancies of both CeFi and DeFi. From negligent centralized actors to sub-par performance, overly complex UIs and fragmented liquidity — it is our belief that current protocols aren't up to scratch. Users continue to sacrifice control for convenience and performance.
Simply put, our Litepaper seeks to answer the billion-dollar question in crypto: Can a DEX compete with a CEX, and if so, what does it look like?
We're building a DEX for the future and designing a suite of secure, capital-efficient tools to provide the DeFi community — from degens to new kids on the block — with a protocol that will ensure the process of managing your portfolio, trading, borrowing and earning yield will be as seamless and efficient as possible, WITHOUT giving up custody of your coins.
We believe decentralized trading should be useful and accessible for all, and while our approach is varied, the outcome for users is clear:
a DEX that provides everything users need to trade effectively — without any of the compromises presented by centralized competitors.
The paper also takes a forward-looking approach and covers potential product roadmap exploration in addition to our plans to decentralize governance and provide additional utility to community members via the release of a governance token, VRTX.
As always, the team is dedicated to building the future of DeFi while striving to consider the two things we value the most: Crushing CeFi, and your opinion, so don't hesitate to drop us a line (twitter DMs open 📭) and let us know what you think our Litepaper (and how we plan to do the former!).
See you on social!
The Vertex team.