See you at Mainnet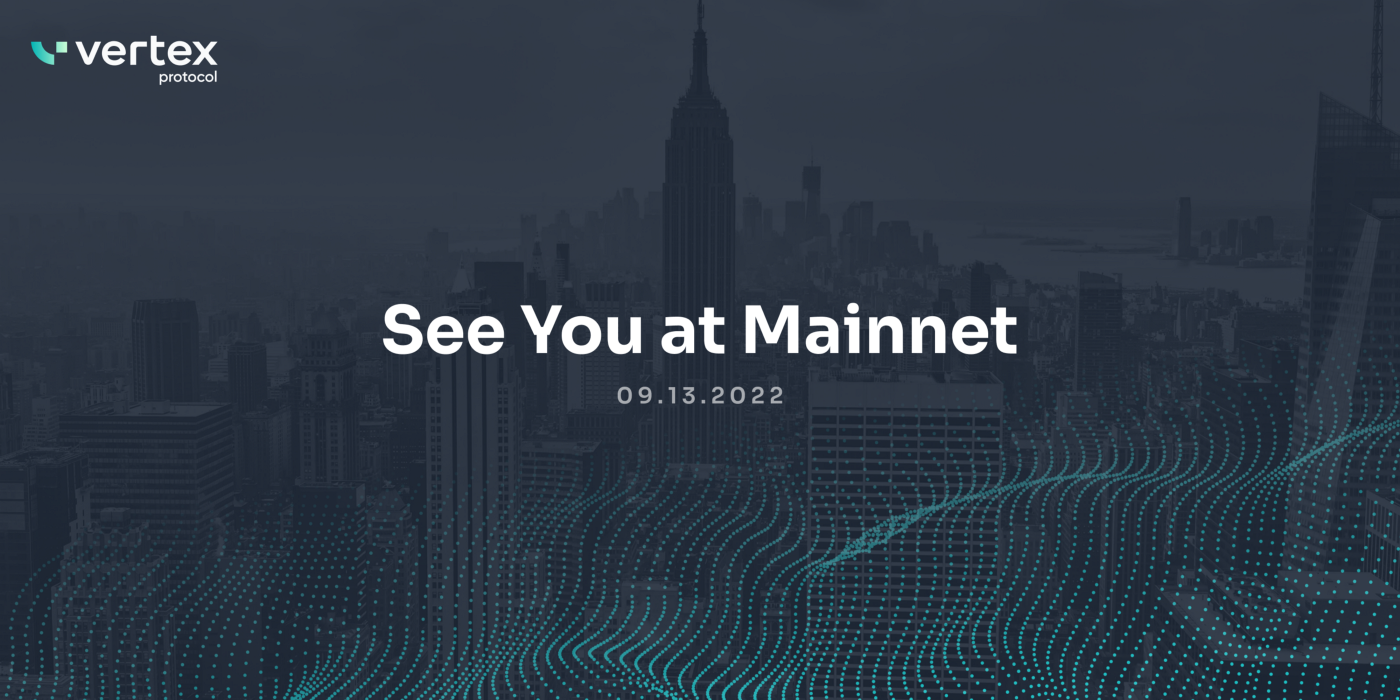 It's that time of year again — Autumn is around the corner ("Fall" to our North American friends) and before you know it the holidays. So, like any normal person, the thought of dinner table crypto conversations with relatives may be on the mind…
Not for us at Vertex.
Instead, all we can think of is Mainnet. Like our upcoming launch in Q4? Well, yes, that too. But more pressingly — Messari's Mainnet happening next week!
Mainnet is a one-of-a-kind annual event hosted by Messari in NYC between September 21–23. It's a melting pot of ideas and a place for builders, investors & pretty much anyone looking to network, collaborate or just have fun. This year we're excited to be participating as a sponsor (our first event!).
You can find us hanging out in our "Better Than CEX!" booth all event long.
Make sure to stop by and:
Be the FIRST to test out Vertex — you heard that right! We'll have a working demo on Testnet at the booth for you to trade on.
Share feedback & product ideas — we're building Vertex for YOU the USER. We want to hear what you WANT.
Meet the team — ask roadmap questions, hear our backstories (if you're interested in that sorta stuff) or just come chat about why DeFi > CeFi.
Get your hands on some Merch — and not just any merch, the stuff you take home and tweet about.
Still on the fence about attending one of the last & greatest crypto events of 22? Hopefully we can help — here's a $300 discount on tickets.
Additionally, stay tuned (like tmr tuned) for a chance to win a free ticket courtesy of yours truly…
The Vertex Team.