Decentralized exchange Vertex Protocol launches beta on Arbitrum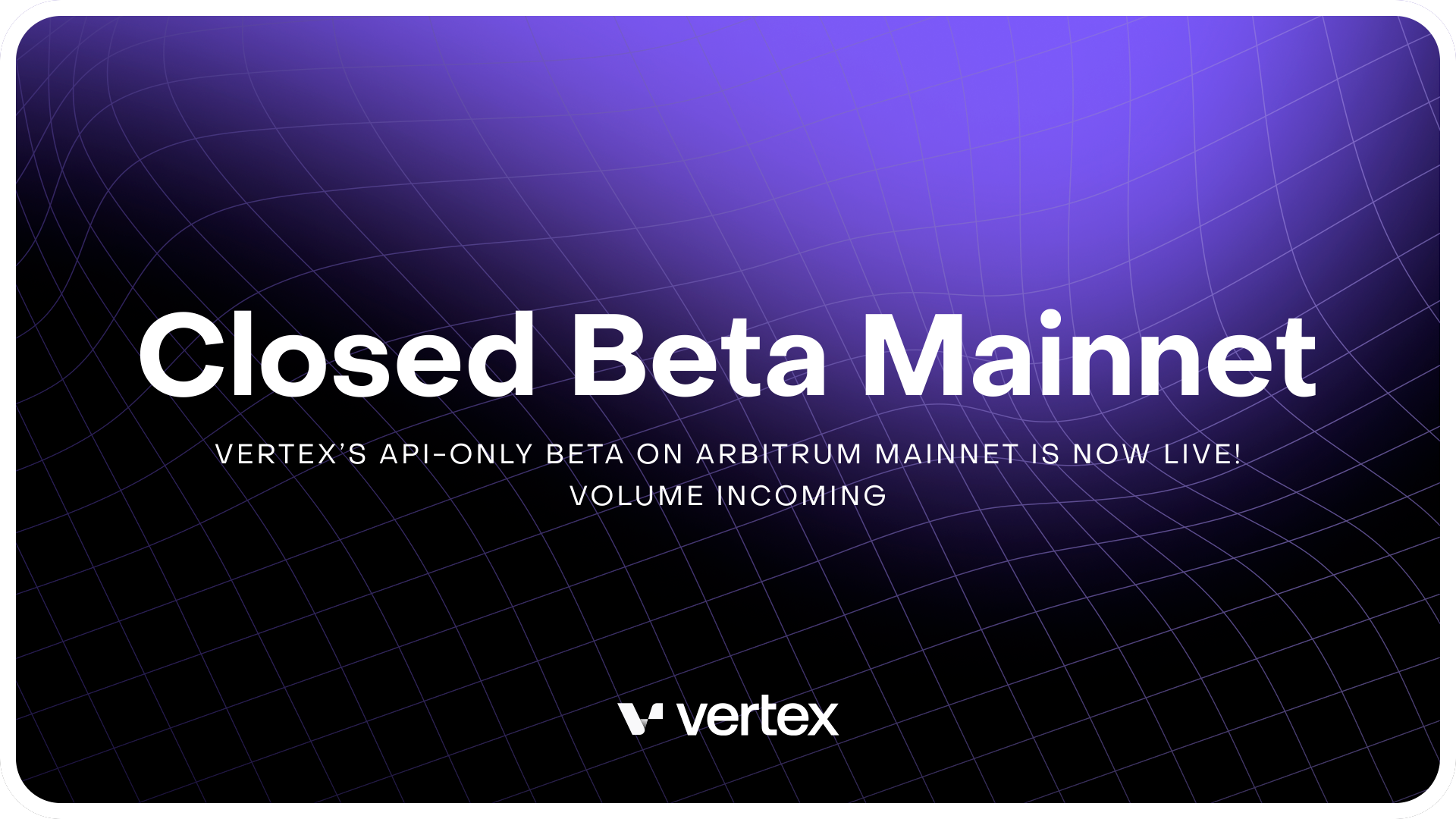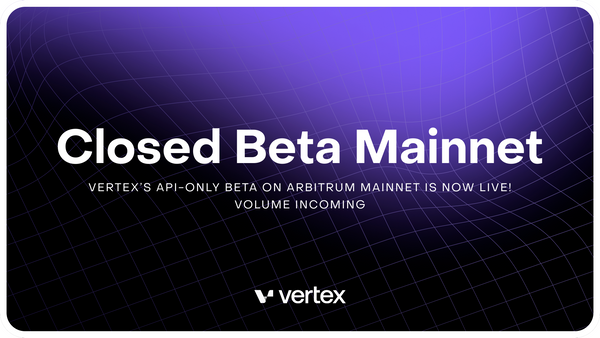 Hey everyone, we have big news to share today! Vertex's contracts are now deployed on the Arbitrum mainnet! The API-only Beta marks the first phase of the launch sequence – allowing automated traders to trade on Vertex for the first time.
This beta test, which is API-only, enables market participants including proprietary trading shops, market makers, and others to execute automated trading on an Arbitrum-based DEX with universal, cross-margined accounts.
Growing demand
Nearly three-quarters of financial institutions that responded to a recent survey indicated they plan to increase their adoption of decentralized finance (DeFi) protocols in the wake of last year's insolvencies; and 80 percent of respondents said they are more likely to use DeFi platforms than they were 12 months ago.
Additionally, another survey revealed that broader industry sentiment is moving away from centralized custody and towards self-custody, with nearly half of all financial institutions surveyed (49 percent) revealing they self-custody at least some of their digital assets, enabling them to take advantage of the benefits of DeFi solutions including DEXs.
A novel market structure
Arbitrum, a Layer 2 solution for the Ethereum network, is currently the fastest growing blockchain by Total Value Locked (TVL). The Beta comes at a time when adoption has hit an all-time high, with Arbitrum recently surpassing Ethereum in terms of daily transaction volumes.
Vertex's unique offering fuses multiple market structures into one. The combination of a performant off-chain orderbook layered on top of an on-chain automated market maker (AMM) on a decentralized, self-custodial exchange delivers the benefits of a centralized exchange without the drawbacks. Beta participants can also take advantage of Vertex's integrated money market, borrowing and lending BTC and ETH with spot margin that enables more efficient capital deployment across cross-margined accounts.
To learn more about Vertex Protocol, please visit www.vertexprotocol.com and/or go to the following:
Discord community: https://discord.gg/xRdut3NyG3
Twitter: https://twitter.com/vertex_protocol
Public docs: https://vertex-protocol.gitbook.io/vertex-protocol/getting-started/vertex-overview